This is a story about success and failure...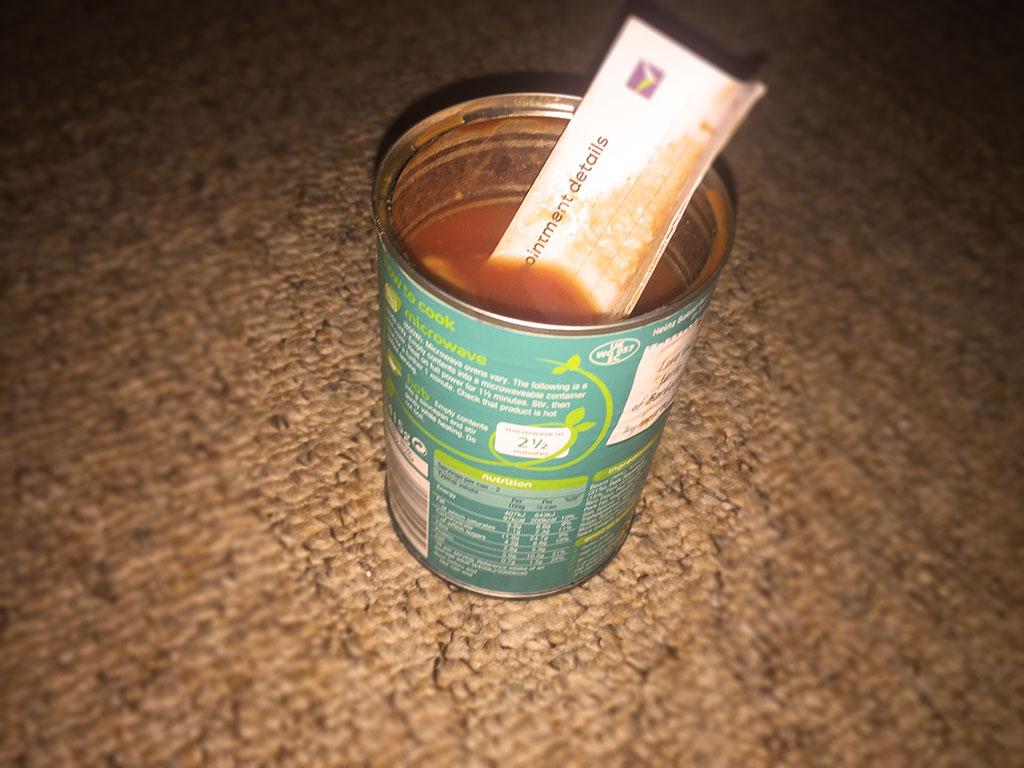 There was a time, almost exactly a year ago, when I covered my windows with thick paper - so my bedroom was in complete darkness - and I ate baked beans out of a can with a business card as a makeshift spoon. There was nothing particularly wrong with my life at the time. I was earning a fabulous amount of money, my home had amazing panoramic sea views, I had a lovely girlfriend. What could possibly have brought about this rather dire turn of events?
It's important to me to feel like I'm succeeding. It's important to feel like I'm making progress. It's important for me to be able to picture a future that goes beyond the next week or the next month. I need to be able to see a clear pathway to a life that I will find happy and sustainable; fulfilling.
Of course, my path has never been blocked by any insurmountable obstacle. I never doubted for a single moment that my kidneys would start working again when they failed. I never doubt that I'll be able to find well paid work. I never doubt that at some point, eventually, I'll be able to quit the rat race.
The question is: how long will it take to achieve my modest and reasonable desire to feel secure in a happy, sustainable and fulfilling life? How many times will I have to move house, move city? How many times will I have to get a new job? How long until I own my own house again? How long until I have adequate cash reserves to pursue my dreams?
For many people, they already have their answer: they will never escape poverty. For the vast majority of people on the planet, they will be poor for their entire lives, and they will live a miserable, stressful, hand-to-mouth existence.
I'm not most people.
I'm not special or different.
I'm not entitled to any preferential treatment.
I don't deserve to be able to pursue rich-man's hobbies, such as writing, art and indulging academic fetishes.
However, I can tell you how long it will take to be able to free myself from the coercive tyranny of capitalism, and the answer is not "never". I'm fortunate, very fortunate that I do have a route to freedom; a route which most people do not have - they'll never escape the clutches of poverty.
Perhaps my decisions to black out my windows and eat cold beans from a can with an improvised spoon were part of a petulant tantrum; a result of impulsive impatience, in the face of a long and unpleasant waiting game. This is probably the closest approximation to the truth.
If I thought that my quality of life was going to remain below an acceptable minimum for any great length of time, and that the number of years of unpleasantness I was facing were too many for me to bear, I would make decisions... I would make decisions with drastic consequences.
It might seem illogical to you that I would make decisions with terrible consequences, when there are literally billions of people who would kill to trade places with me. However, it also seems illogical to me to make a decision with terrible consequences, such as continuing to tolerate an intolerable life, or worse still, inflicting that intolerable life onto some children knowingly brought into the world in awful circumstances. Surely we have to acknowledge that suicide is an option. Surely we have to acknowledge that contraception and abortions are preferable to miserable deprived hungry children, raised in filth and squalor.
Who am I to decide what the minimum viable quality of life is for somebody else, or the children they spawn? You're right: I can't make that decision for anybody except myself.
As things stand, the quality of my life is pretty exceptional, but there is still an unacceptable level of precarity. There is a greater risk of me falling below the minimum threshold for continued existence, than there is for my peers. I'm lacking vital things, such as a local support network, a supportive family and the willingness to re-endure suffering which I've already experienced beyond the amount I'm prepared to accept.
Of course, it would take a perfect storm, losing my girlfriend, my job, my money, my house and my health, for me to decide that I've had enough. However, I know how easily my flimsy, fragile life can collapse with alarming speed. This is not due to anything specifically weak about myself and my situation, but entirely due to my first-hand experience of calamitous life events.
It's probably true that if something bad happened in my life, I am now in a much more robust position and able to quickly remedy the situation before things collapsed. It's probably true that I'm better prepared than almost anybody to deal with adversity - I have the experience and I've dealt with dreadful things plenty of times. The question is, how much would it take for me to decide I couldn't be bothered to fight anymore?
As it stands, I work very hard to mitigate risks. I think the unthinkable. I anticipate theoretical problems and solve them before they even present themselves in reality. I know where my most vulnerable areas are, I've imagined my reaction, and I've imagined exactly what positive steps I would take in the event of disaster.
I'm quite insecure and anxious, but it's understandable. I don't have the luxury of anybody underwriting my risk. Ultimately, I know that I can fall very, very far. That's my life: a high-wire tightrope walk without a safety net.
Imagine the young trainee doctor I wrote about last year, who killed himself when he thought he was going to be declared unfit to practice medicine. He could have gotten a job at McDonalds. He could have been a beggar. Surely it can't be that bad to be alive, fit and healthy, can it? Surely he should have been happy that he wasn't a starving African child with mutilated genitals? That's not the way it works, I'm afraid. There are people who have terrible lives, but that doesn't mean that other people can't have terrible lives too, even if they are not absolutely terrible. Terribleness is relative to our lived experiences. Terribleness is a function of our very real and tangible hopes and dreams being dashed to pieces on the rocks.
My lived experiences encompass sleeping rough in Kensington Palace Gardens as well as dining nearby on a private terrace overlooking a lush green roof garden with flamingos, and London's skyline providing the backdrop for me proposing marriage with an exorbitantly expensive engagement ring, before clinking glasses with finest champagne. That is an example of the range of my life experiences, from utter failure and destitution to incredible wealth and success. It's impossible to un-experience those things, and to reset the "minimum viable quality of life" to a level of my own choosing.
Could I be poor and happy? Quite possibly, but I very much doubt that I would be happy flipping burgers, getting paid minimum wage on a zero hours contract McJob and giving all my hard-earned money to capitalist leeches for the privilege of being alive.
If you flip burgers and you are happy, then I'm pleased for you. If you're a starving African child with mutilated genitals and you're happy, then I'm pleased for you. Please also recognise that I cannot un-experience what I have experienced in my life and I cannot choose how to feel.
Tags: #capitalism #suicide #career